Happy Friday once again! As anyone reading the blog here or on
Facebook
has figured out, I am currently writing a book about Eleanor of Aquitaine. I am super excited about it, but also deathly terrified. Not of criticism or critique, but that I will not be able to do my heroine justice. She is one of the most utterly fascinating women who we know so little about. So, when I was having one of my random mini freak-outs, my pastor suggested I read this one...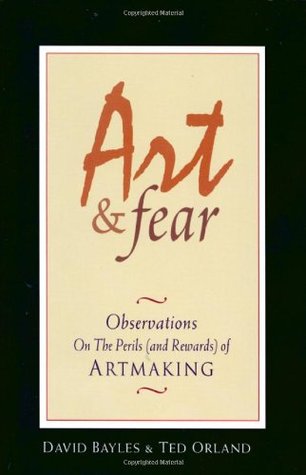 Not going to lie, at times it was kind of pretentious. And it seemed more geared toward what you think of as typical 'art', painting, sculpting, etc. But, I still found value and it was a gentle reminder to keep going and to push through the fear and write my book. Here is the first line:
"Making art is difficult."
You can say that again!
Just for fun, I want to also share the final paragraph of the book, because it above all else really put things in perspective for me, in such a simple way that it should have been obvious without me needing to be told it.
"In the end it all comes down to this: you have a choice (or more accurately a rolling tangle of choices) between giving your work your best shot and risking that it will not make you happy, or not giving it your best shot - and thereby guaranteeing that it will not make you happy. it becomes a choice between certainty and uncertainty. And curiously, uncertainty is the comforting choice."
Leave a comment below about my line or feel free to share one of your own. Then take a look at what my fellow First-Liners have for you this week.
Happy Reading!
Sarah