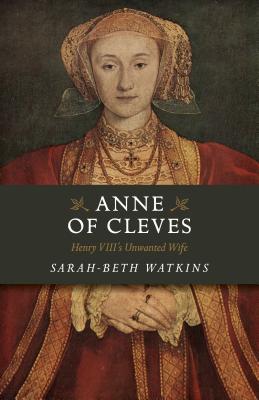 I received a free digital ARC from the publisher via NetGalley in exchange for an honest review
Rating: 4 Stars
This Anne has always been my favorite queen, second only to Catherine of Aragon. Anne has always held my interest because she managed to do what none before her had: survived a marriage to Henry VIII. Not only that, but only she and the last Catherine survived Henry, period (albeit Anne last nearly a decade longer than Catherine).
This is not a terribly long book for being a biography, but it does not really need to be. Sometimes I find in the non fiction that I read that too little is known about the subject to warrant a full length biography, so tons of additional material is added that deals with the time and place, political situations, and world events going on in the period. While this text did touch on all of those things, it did not overwhelm that actual subject and Anne was allowed to shine, inasmuch that we got to learn concisely but sufficiently about a queen who always seems to be the least remembered. I always find that a bit odd, because Jane died so soon into her reign. But she will forever be well-known, as she was the one who gave Henry his heart's desire, a surviving male child, then had the decency to die before he grew tired of her. Callous perhaps, but so was Henry. I don't know that he ever truly loved any of them, so much as he was infatuated or obsessed - or in Catherine's case, it was an example of young puppy love that grew into a solid partnership. Need for an heir or not, how could anyone, no matter the time period they lived in, ever treat someone they loved the way Henry treated Catherine? As all this is a tangent that I had no idea I was going to go off on, let's now return to the actual book I am supposed to be reviewing.
Given that I have a soft spot in my heart for Anne, I was excited to see a biography dedicated solely to her, as the only other one I can recall coming across off the top of my head is a bio by Elizabeth Norton that is still on my TBR. I fear this might be because Anne is viewed by many Tudorphiles a tad bit...boring. Perhaps this is because she did not make waves, she agreed to the annulment to save her head (though it is doubtful that she was ever truly in danger of that), and lived out a peaceful existence in her adopted country. Compared to the women before and after her, it does make her look rather boring and it is easy to see why many gloss over Anne, keep up with the horrible insult of the 'Flanders Mare' (let's stop now already, okay), and in general provide no favorable information whatsoever.
An equal factor at play is the fact that, given Anne's lack of causing trouble, there is simply not nearly as much information recorded about her than literally any of the others. While I know a fair share about Anne, much of the known information of her upbringing was new information to me. In previous biographies I have read of the six, Anne often gets the least amount of attention, and I feel like a lot of Tudor enthusiasts might be in the same boat. The information relating to her religion was of interest to me as well, I guess I have never realized she was Catholic, or at least given it much thought. This should have been obvious to me though, given that she had a good relationship with Mary, who was nearly her age; they were only about a year apart. I wish we could know more about this friendship but again, when you're not as interesting as the others, very few details of your life get recorded for posterity.
Watkins provides all there is to know about Anne's childhood, and how she came to be the unlucky young woman who belonged to a family willing to potentially sacrifice their kin in order to cement an alliance that could be beneficial - but useless if the marriage failed. Luckily for all, and Anne in particular, despite the failure of the marriage, through no fault of her own, becoming 'The King's Sister' was a far more lucrative position and Anne became the wealthiest woman in England once the annulment was complete. Not too shabby for a girl from Cleves.
...and yet she was not just 'a girl from Cleves'. Remarkably, what many do not know about her is that Anne had an impressive pedigree, coming from a royal family connected with other royal houses, such as being related to kings of both England and France. Anne, however, was not meant to be a queen. A duchess, yes, as there was at one time a planned engagement to the Duke of Lorraine. hat fell through however, and Anne was once again on the market. Poor thing, it came at a terrible time, just as Henry was searching for his next victim wife.
The greatest tribute I feel can be paid to Anne, and something I think the author does quite well, is to rehabilitate the image of a woman who has been sorely maligned for centuries. The unfortunate side effect of Henry's declaration that he "like her not!" was that for the following 500+ years, we were left only with this idea that Anne of Cleves was an unattractive, stupid, frumpy, smelly young woman who happened into a marriage with one of the most powerful men on earth. Watkins uses contemporary sources to show that this is not actually the case, and she does so with great care. Surely one had to have been intelligent in order to outwit Henry, which is exactly what Anne did. Though she may not have wanted a divorce (and perhaps hoped they would marry again once the Howard girl was out of the way), Anne knew better than to fight it. Otherwise, a banishment or beheading would have no doubt been in her future. Instead, Anne accepted it and made money off the deal. It is easy to see how people could believe that Anne was less than desirable. After all, Henry did not want her. Yet I think we can all probably agree for his real reasons to not want to stay in the marriage: Anne had embarrassed him. Ever imagining himself as a young and handsome king, Henry chose to meet Anne in disguise, fully believing she would recognize him even so as her true love. Instead, Anne was alarmed at the intrusion in her rooms, and offended by the ruse, not knowing that it had been Henry to burst in. Henry had to save face and even though it took six months, there was no way the marriage could have been successful once his pride was deeply wounded. Perhaps that was the exact moment that he realized he was no longer much of a catch - though one would have thought that the pungent aroma of his oozing leg wound would have been his first clue. Alas, Anne would not be so lucky, and the failure of the marriage was placed firmly on her shoulders.
Watkins used as many contemporary sources as are probably available, considering how little is actually recorded of Anne's life. Not only were these documents relied on and used well throughout, in the Appendix we are able to read Anne's Will, as well as the document pertaining to the financial arrangements related to the marriage. I always enjoy getting to see the original sources and was glad they were included.
While this book may not provide any new breakthroughs or discoveries of lost documents related to the life and death of Anne of Cleves, it is a sound and well-researched biography. I feel Watkins used as much of the material as she had available and was able to paint as clear a portrait as possible of a woman who did the best in the circumstances she found herself in, and survived.