Hooray for a TTT that I can participate in! It has been a little bit since there has been a topic I can make work for my non-fiction treasures and boy, do I have some good ones on the list this week!
If you are unfamiliar with Top Ten Tuesday, it is a weekly meme started years ago by The Broke and the Bookish. Tons of bloggers participate each week and it is always a lot of fun to take a look at what others come up with. It is also a good way to connect with those who share similar reading tastes.
This week's theme is Top Ten Unique Book Titles. I have selected some fun ones that amuse me, some that are salacious, and those that cover more serious subjects and deserve attention. They are not listed in any particular order. Leave a comment about my choices and let me know what you think!
1. Empire of Mud: The Secret History of Washington, D.C.
2. The Black Hand: The Epic War Between a Brilliant Detective and the Deadliest Secret Society in American History
3. Empire of Sin: A Story of Sex, Jazz, Murder, and the Battle for Modern New Orleans
4. The Red Bandanna: A Life. A Choice. A Legacy.
5. The Lost King of England: The East European Adventures of Edward the Exile
6. The Year 1000: What Life Was Like at the Turn of the First Millennium
7. The Unreformed Martin Luther: A Serious (and Not So Serious) Look at the Man Behind the Myths
8. 102 Minutes: The Unforgettable Story of the Fight to Survive Inside the Twin Towers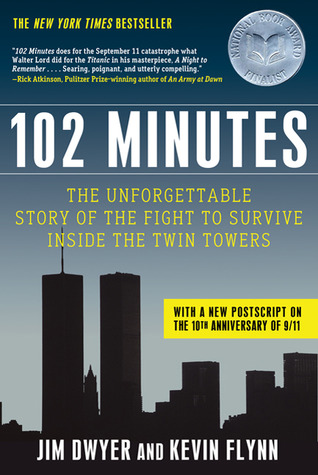 9. Quinsey Wolfe's Glass Vault/The Bride of Glass
(I know this is cheating a little, putting two books in one entry but I like the series and damn, aren't those covers beautiful?)
10. Blue on Blue: An Insider's Story of Good Cops Catching Bad Cops
11. Murder Over a Girl: Justice, Gender, Junior High
12. Met Her on a Mountain: A Forty-Year Quest to Solve the Appalachian Cold-Case Murder of Nancy Morgan
13. The Prisoner in His Palace: Saddam Hussein, His American Guards, and What History Leaves Unsaid