***EDIT*** I totally forgot to add From the Mixed-Up Files of Mrs Basil. E. Frankweiler and have failed as a parent. Even though Eleanor is only four and can't even read chapter books yet.



Top Ten Tuesday is a weekly feature hosted by The Broke and the Bookish, and a fun way to see what other bloggers are reading.
This week's theme is "Top Ten Books I Want My Future Children To Read". Seeing as how I already have a child, my Mighty Girl named Eleanor, this list is tailored specifically for her and not some imaginary child that may or may not ever exist.
Note: If you have checked out my blog regularly, you might know that I am currently writing a biography on Eleanor of Aquitaine. As a result, I have come across tons of material relating directly or indirectly to the mighty queen. As I am collecting these books, it is my goal to pass this collection on to my Eleanor when she is old enough to read them (right now she is four). As such, in the list below you will find more than one book about the queen.
Here they are, in no particular order:
1. I began reading this one to Eleanor when she was still in utero. I read it to her every night from about six months into my pregnancy, right up to the night before she was born. It was the first book I read to her after she was born, and if you are skeptical about what a newborn might "remember" from prior to birth, consider this: Eleanor was not a fussy baby by any means, but in those first few months she would have short periods of unrest a few times a week, between 6:30 and 8:30 PM. When I would begin reading this book, it never failed to capture her attention and she would lay quietly in my arms as I read.
Books are magic, people. Start 'em young.
2. Of course. I am so seriously excited for Eleanor to read this one, because we both love books so much - I may even start reading it to her in the next couple months.
3. Every time I even look at this book, I get that knot in the pit of my stomach like, "Oh man, this is such a lovely, heart-wrenching, beautiful book." It is not terribly long, but it is one that will stay with you forever.
4. Another favorite from my childhood that I hope Eleanor will love as much as I do.
5. Really, I hope she loves this whole series. But this, of all the books, is the one I went back to time and again when I was younger. My own copy is so worn and falling apart, but that's how you know a book is well-loved.
6. I want to BE Jo March. I wanted her to marry Laurie and be a writer and I cried and cried when she could not do both. Yet I read it over and over, and each time loved it more than the last.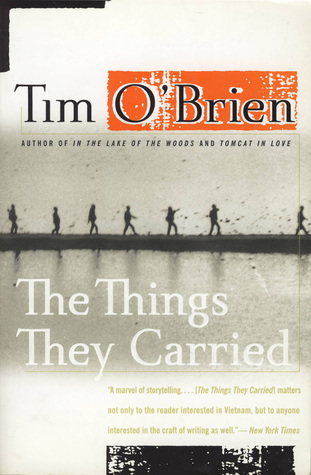 7. Normally I am not one for books about the Vietnam War, but for this one I will always make an exception.
8. Obviously because dinosaurs are awesome. My mom told Eleanor that she did not need to like dinosaurs just because Momma likes dinosaurs, and I said there will be no malarkey in our home about 'not liking dinosaurs'. I don't even know what that means. Luckily, Eleanor figured out on her own how cool dinos are, so I am sure she will find her way to this one in the future.
9. I first read it in high school, and have read it multiple times since then. Such a well-crafted murder mystery from the master. I do hope Eleanor will appreciate this one as well, though it shows its age.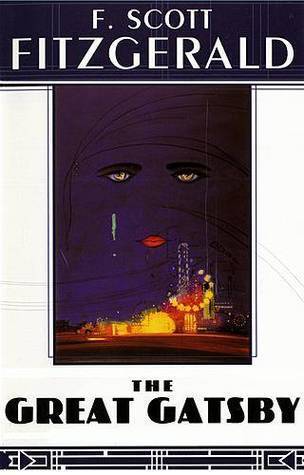 10. Another must, one I fell in love with in high school. Knowing about the lives of Fitzgerald and his wife Zelda add an additional layer of appreciation to this novel.
11. The first time I read this book was the summer between 5th and 6th grade. My youngest, uncle who was in college, had an office area in the basement of my grandparents' home with bookshelves full of books and records and cassettes. I could amuse myself for hours in the basement, playing the music and reading the books. I found To Kill a Mockingbird one such afternoon and became so engrossed that I stopped listening to music and my grandma noticed how quiet I had become. She hollered down to me asking what I was doing and I showed her the book I had started. I thought she was going to have a heart attack right then and there because she was so sure my mom was going to be angry with her for letting me read a book at such a young age with some very adult themes. And yet, with the story being told through the eyes of a child a few years younger than me, I understood everything that was happening, and went on to finish the book the same afternoon. Mom was not angry, but Grandma checked on me a lot more often after that.
12. I would like to think I could be as brave as the family in this story, but I hope I never have to find out.
I know, right?! You might be wondering where all the non-fiction has gone. Never fear, those gems are next.
13. It's not a Top Ten Tuesday without a little Dan Jones, is it? While I have enjoyed all of his works thus far, this book holds a special place in my heart because I read it while I was pregnant with Eleanor, and it is the book where I first discovered who Eleanor of Aquitaine is. It would not be a stretch to say that Dan Jones named my baby, would it? It would? Oh well, he thought the statement was funny WHEN I GOT TO MEET HIM AT A BOOK SIGNING IN ST. LOUIS. I really hope Eleanor loves history in general, but that she might find some affinity for those wacky Plantagenets that I have grown to love so dearly.
14. One of the best biographies of Eleanor that I have read so far.
15. I want Eleanor to be able to look at information from the period, examine the potential bias, and analyze why we view Eleanor of Aquitaine as we do today, based on how historians and chroniclers wrote and continue to write about her.
16. A little background information never hurts.
17. A good look at not only Eleanor, but other queens from Medieval England before and after. Very well-done and their various reigns weave together nicely.
18. A fantastic collection of essays regarding Eleanor and various aspects of her life and reigns.
19. Perhaps my Eleanor will be an unapologetic history nerd like myself, and give these primary sources a go when she is older. If so, I hope she will be able to pick out the biases and connect the information from one chronicle to the next to figure out what is true and what is embellished.
There you have it! Let me know what you think and if we have any books in common.