If you are a regular, you might recall various posts in which I extol the virtues of one of the best museums in the Midwest, if not the country. We are very lucky to have such an amazing permanent collection, housed in the historic Omaha Union Station. We are also very lucky in that the traveling exhibits that come our way are top-notch and provide such amazing experiences, information, artifacts, and materials for further reading. This place is so legit, Eleanor at age THREE wanted to have her birthday party there. She consistently chooses the Durham over any other place in town - even the Children's Museum (which is also pretty lit. We are are lucky to have such great places for kids to explore.)
(All three of these photos were taken from the press page at the Durham's website.)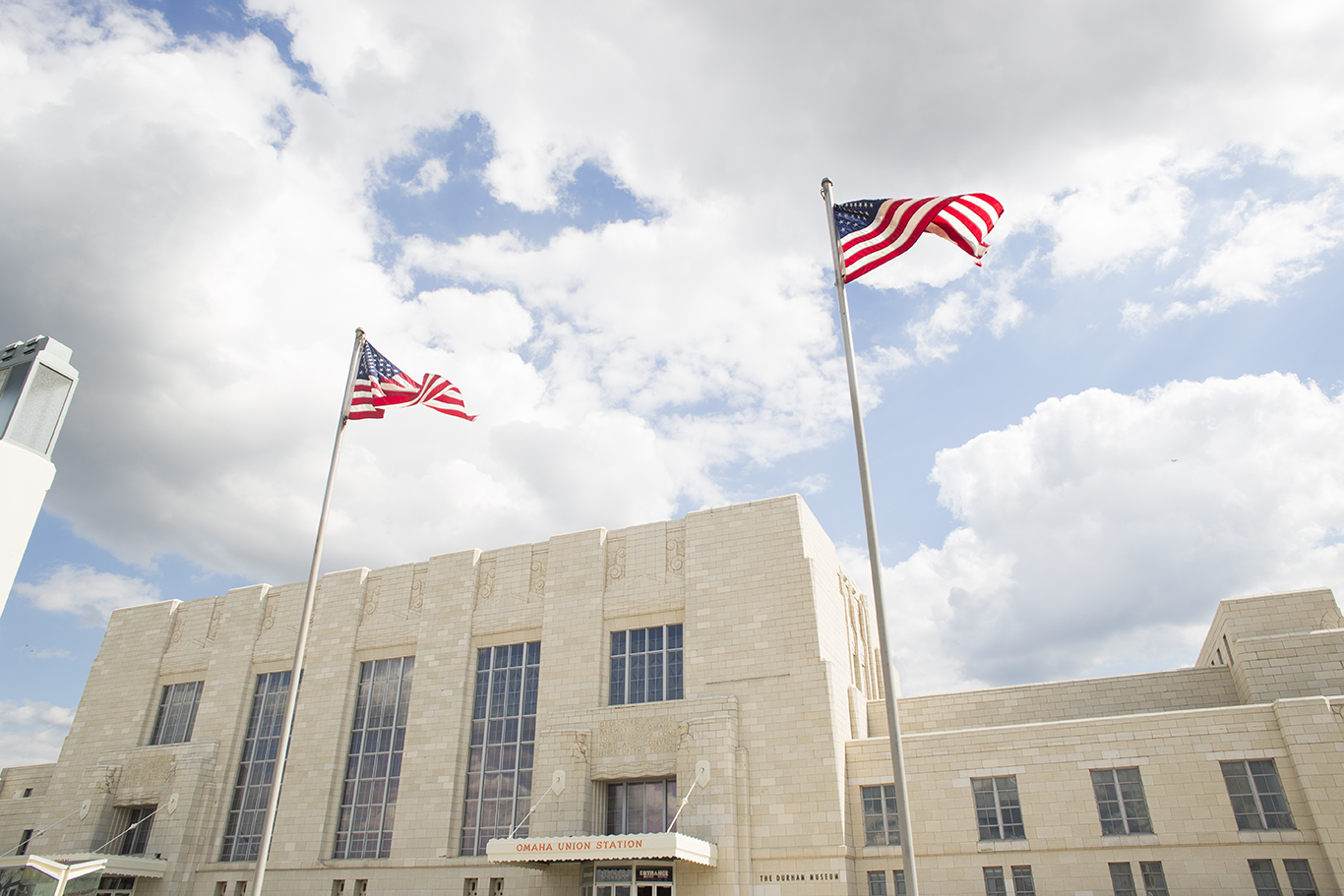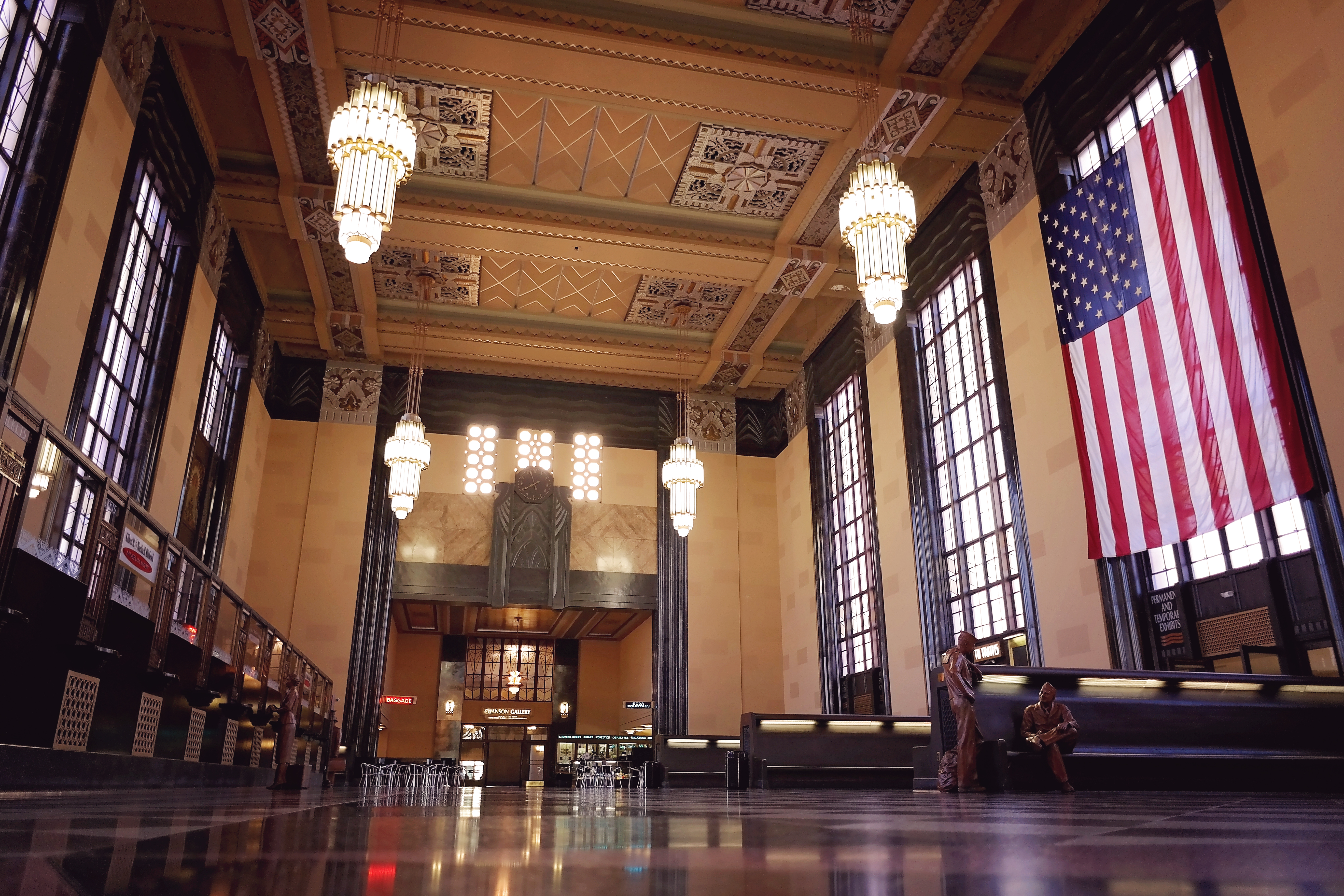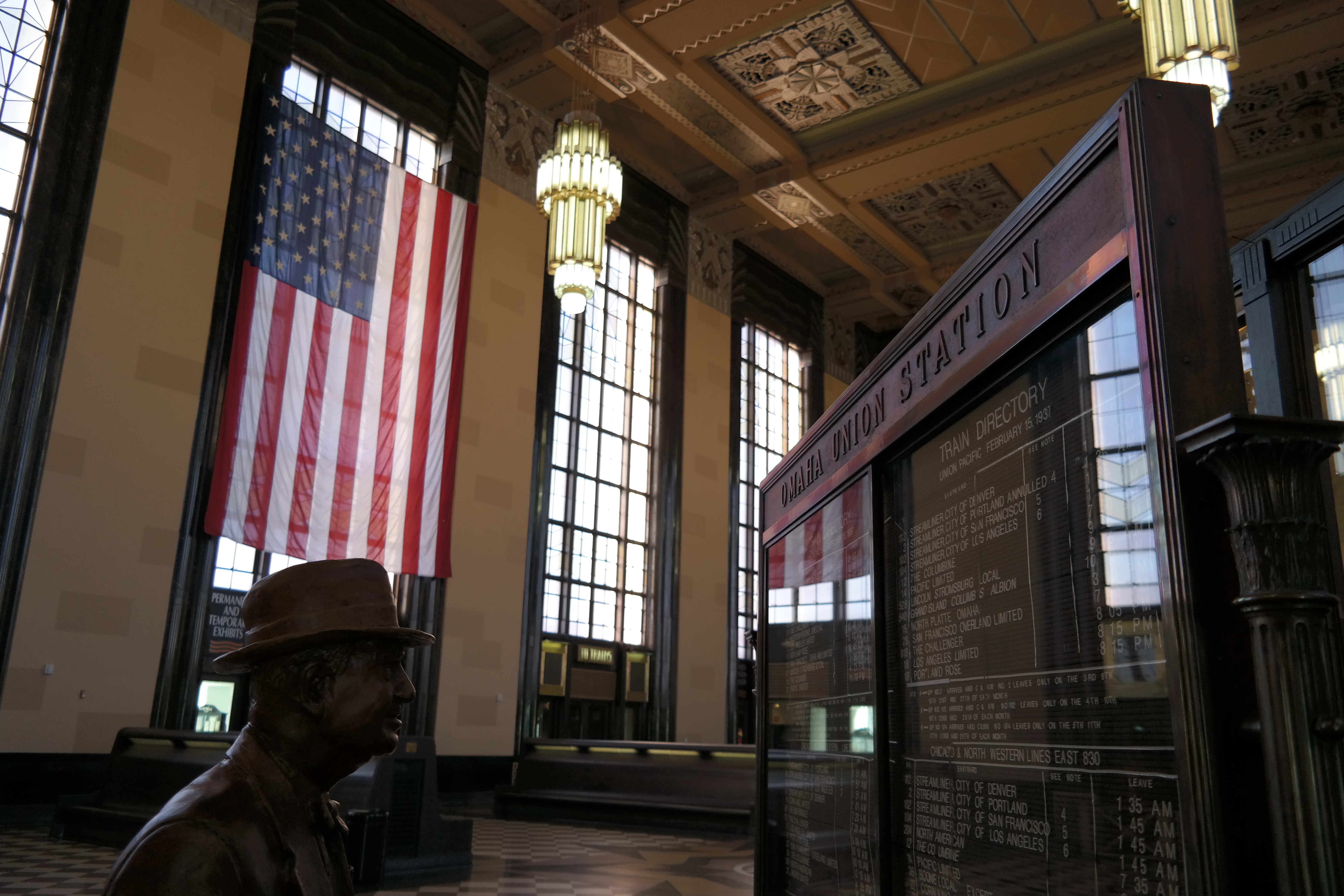 The latest exhibit to arrive this past weekend is called 'American Democracy: A Great leap of Faith' and is curated by Dr. Barbara Clark Smith of the Smithsonian. We get the added bonus of being the debut museum for this new exhibit, which is pretty cool. Tonight Dr. Smith gave a lecture on this subject at the Durham, and signed a copy of her (one of many) book as well (link goes to Goodreads):
Eleanor, our BFF Anne Marie, and I had a good time (except for all the times in the hour and fifteen minute lecture that Eleanor decided she needed to go to the bathroom (3)). But in all seriousness, my five year old did a pretty good job of sitting and coloring or working on her 'school work'.
Waiting for the lecture to start!
I really enjoyed listening to her lecture and was not at all surprised by how cyclical the nature of politics is. Tyranny and oppression, corrupting, equality and unity were the four themes that Dr Smith touched on, all being the major concerns of what she called the 'Founding Generation'. Speaking of such a title, I really appreciate this perspective. She started out by showing two rather well-known paintings of what we have come to think of as how the Founding Fathers looked as they sat around discussing their Big Important Ideas. She went on then to add to this idea, displaying photos as well of the men and women who were not part of the group but certainly helped to make our country what it is today. That can also be taken literally, as I think most people can agree that the concerns that generation had are things we are dealing with as we speak, to varying degrees.
As you can see in the photo, Dr Smith has added several other images to really paint a broader picture of the Founding Generation, instead of exclusively limiting it to the typical Founding Fathers. I definitely like that approach.
Eleanor, Anne Marie, and I also got to speak with Dr Smith after the presentation and she signed copies of her book as well.
Anne Marie and I gave Eleanor a good question to ask Dr Smith, "Who is your favorite figure from the Founding Generation?" Dr Smith replied that while it changes, one favorite is Richard Allen, and another is Harry Washington. I really thought this was an important answer because the idea of 'black founding fathers' is so foreign to some. Yet there were so many who belong to that generation who deserve to be recognized as such. I am really looking forward to getting into her books and looking at the Revolution from a while new perspective.