August 23rd: Ten Books That Have Been On Your Shelf (Or TBR) From Before You Started Blogging That You STILL Haven't Read Yet.
Oi, this could easily be more than ten books, because my TBR list has been out of control for a long time. I have had a couple blogs throughout the last ten years or so, but have specifically been blogging about books since February of 2015. I have been using Goodreads since May of 2012, so this could be tricky. But, let's give it a try, shall we? As always, these are in no particular order, but simply books that I really want to read, that for many reasons (mainly that my library doesn't carry them) I have not gotten around to reading yet.
1. I love Feinstein's books. He is a fantastic sports writer and I have read nearly all his books - except this one. it is the only one my library system does not carry. I have this strange fascination with Bobby Knight because he is such an amazing coach but he is totally insane. I think he is an interesting study, especially because I love Duke and Mike Krzyzewski, so how Coach K ever played for Bobby at West Point, and became a totally opposite coach, is amazing.
2. This is widely considered to be the first and last word in the history of the Third Reich. Throughout middle school and high school, I could not consume enough information about WWII and how Nazism spread so quickly and wildly. Part of the fascination came from my heritage (my last name is super German, albeit Americanized now, and so this period in time was especially poignant for me). I have found though that once I became a mother, I could not longer stomach reading about these horrors. Not to mention this book is a bazillion pages long. My library system allows us to check out books up to four times, for three weeks at a time. The problem with ever finishing this one is that it is always being requested, so I get three weeks with it and then it is back to the library for someone else. I may never finish this one.
3. I mean, it is pirates. Why haven't I read this one yet? Because I have added fifty million books SINCE this one, that's why.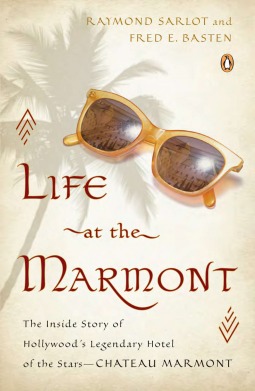 4. I love everything pop culture and Hollywoodland. The Marmont is endlessly intriguing and I would love to be able to stay there some day and bask in the glamour of this place.
5. If you have been reading my blog for a while, you might know that the Tudors are one of my two most favorite families in the history of the world (the Plantagenets being the other). I have no good reason as to why I have not read it yet, as I have read so many other books by Alison Weir (of the non-fiction variety of course). Again, I can only say that it was added very early on and has been buried under an avalanche of other books.
6. I love religious history. And I would love to see how these three faiths really connect and intertwine. And while I know Karen Armstrong is well-versed in the subject matter, a previous book I read of hers was so sinfully boring - and should not have been. I am hesitant because I do not want another dud that puts me to sleep. That cover though...
7. Ismay still has the unfortunate legacy of making a decision which both saved his life and destroyed it. Quite the conundrum. I am as obsessed with Titanic now as I was at 15 (my heart WILL go on), and have no legit excuse as to why this remains unread.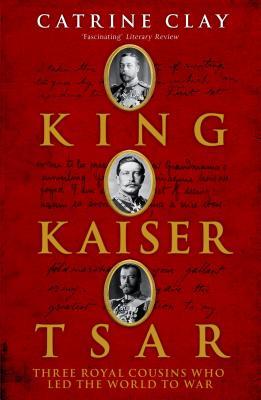 8. I've actually had this one in-hand from the library. But for some reason I did not feel like reading it at the time. I can't explain why. This might sound crazy, but I do think on a deep level books speak to our souls and for whatever reason, it was not the time for me to read it and instead move on to something else. Someday, though.
9. I am not typically interested in pre-Columbus North and South America. I don't know why. I do have some interest in the Incas, Mayans, and Aztecs, but I just can not get into a more general history of these lands before 1492. I do find the myth of Columbus extremely interesting though, and this one has been on my shelf for ages.
10. Okay, so I am totally cheating, but it is my list and that is allowed sometimes. If you have read my blog before, you know that I hold Eleanor of Aquitaine in high regard. So high, in fact, that my daughter is named Eleanor. Her life is endlessly intriguing, partially because there is so much we do not know and can only guess at. Perhaps we do not even know what she looks like, save the effigy that has survived the French Revolution and nearly 1000 years (though her bones were scattered in a field during said revolution and never recovered; a very shameful act that infuriates me to no end). That being said, there is no reason I have not yet read these. In fact, I own all four of them! I have made it a priority to collect every non-fiction book I can find about Eleanor, to be able to give to my daughter when she is older - but of course I want to read them myself as well. Maybe it is because I know that I own them, and I keep requesting from NetGalley and and buying via BookBub, and checking out books from the library. It is a sickness, really. But the good kind. I am also cheating a little bit more, in that I added April Queen in May of 2015, a couple months after I started my book blog. But it is part of the quartet so I feel it warrants a mention.
Leave a comment and let me know what books fill your list!