I read A LOT of books this year and this post is an ode to those I loved so much, that I bestowed five stars on them. I talked to anyone and everyone about them for days, weeks, months even. It is hard to list them in any particular order. However, books in the #1 and #2 positions truly earned those spots. The books are on the list for me having read them this year, not that they were necessarily published in 2018.
As I was putting the finishing touching on this post, I was tagged in a year-end book meme that I thought was a really neat idea. Esther from Bite Into Books created Your Year in Books last year and it is a fun way to share the stats you've accumulated. Here are mine:
I read a total of
63,601 pages
across
290 books
The average book length I read was
219 pages
.
The shortest book I read was 20 pages - My Heart is a House by Stacey Rawlings.
The longest book was Perfect Murder, Perfect Town by Lawrence Schiller at 838 pages.
The most popular book I read was
The Girl on the Train
by Paula Hawkins, with 1,788,692 total readers.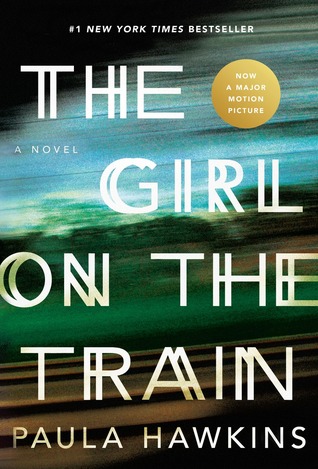 The least popular was My Heart is a House by Stacey Rawlings, with only one other reader
(seriously, spread the word about this sweet story. Such a great way to help little ones understand why preparing our hearts for God is so important)
.
My average rating for the year was 3.4 stars.
The highest rated book that I read and reviewed was My Heart is a House, with 5 Stars
⭐⭐⭐⭐⭐
My first review of 2018 was Long Road to Hard Truth
My last review of 2018 was Obama: An Intimate Portrait
++++++++++++++++++++++++++++++++
Now, onto the books I loved this year!
Top Ten Tuesday is a weekly feature hosted by Jana @ That Artsy Reader Girl. Each week a bookish topic is provided and everyone is invited to share their lists related to that topic.
Originally this was going to be my top ten books, but as I looked through my Goodreads list, I found roughly 30 books I gave five stars to. A few I have left off of this list were chapter books that I read with Eleanor, which were great. However, seeing as the primary focus of my blog is adult books, I selected just a few of the many books Eleanor read together all year.
(Links go to my review. Some will have no link if the review is not up yet.)
Here are the rest, in no particular order.
Ship Ablaze: The Tragedy of the Steamboat General Slocum by Edward T. O'Donnell
Firebird by Misty Copeland
The Legend of Rock, Paper, Scissors by Drew Daywalt
Spirit of the Cage: True Accounts of Living in a Haunted Medieval Prison by Richard Estep and Vanessa Mitchell
The Last Days of Jesus by Andreas Köstenburger and Justin Taylor (You will see this book every year; I read it the week leading up to Easter)
The Mercy Prayer by Robert Gelinas
Becoming Naomi León by Pam Muńoz Ryan
Lincoln's Last Trial: The Murder Case That Propelled Him to the Presidency by Dan Abrams
The Man Who Caught the Storm: The Life of Legendary Tornado Chaser Tim Samaras by Brantley Hargrove
No Justice: One White Police Office, One Black Family, and How One Bullet Ripped Us Apart by Robbie Tolan
Unbelievable: My Front Row Seat to the Craziest Campaign in American History by Katy Tur
Obama: An Oral History by Brian Abrams
My Heart is a House by Stacey and Monterio Rawlings
Fear: Trumplethinskin in the White House by Bob Woodward
I'll Be Gone in the Dark: One Woman's Obsessive Search for the Golden State Killer by Michelle McNamara
Saved by the Boats: The Heroic Sea Evacuation of September 11 by Julie Gassman
No Easy Answers: The Truth Behind Death at Columbine by Brooks Brown and Rob Merritt
And last but not least, a Christmas treasure that I finished up this afternoon, and my final book review of the year:
There you have it, lovelies. Have you read any of the books on my list - if so, which one(s)? If you have created your own "top books of 2018" list, leave a link in the comments and I will take a look.
Here's to a new year full of new books, just waiting to be discovered.
Happy Reading!
Sarah