I am super excited to share a book this week that my daughter got yesterday at our extended family Christmas. We've read it so many times already and I love love love it. Props also for Claudette Colvin being included for not giving up her bus seat, a few months before Rosa Parks.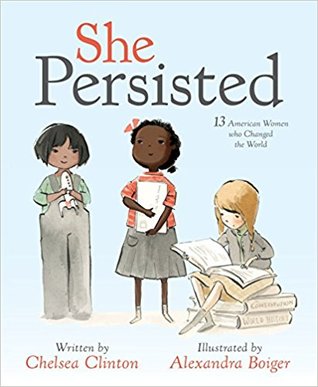 "Sometimes being a girl isn't easy. At some point, someone will probably tell you no, will tell you to be quiet and may even tell you that your dreams are impossible. Don't listen to them. These thirteen American women certainly didn't take no for an answer.
They persisted."
Let me know what you think and/or leave a line of your own to share this week.