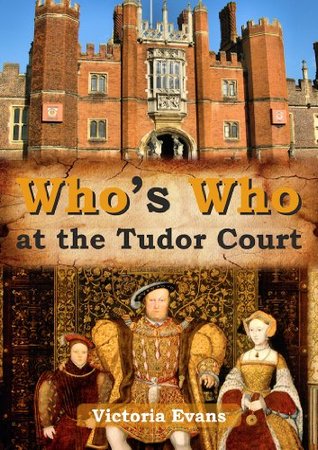 Rating: 3 Stars
This will be kind of a slim review for a slim book. Or, what I would imagine would be a slim book, seeing as how I read it on my Kindle.
I can fully appreciate this book for the clarification of a lot of the job titles that get thrown around in Tudor history books without any explanation. Even with a fairly significant background knowledge of the time period, I still am somewhat foggy on what some of those jobs entailed. I liked that the author not only specified what the job requirements were for for a particular post in the King's Court, but several men who held such posts were identified by name. The author breaks down how the court functioned and the mirrored roles for those who served his many queens as well.
I think the weakness of this book is the focus actually spent on the queens themselves and some of the repetitive information from chapter to chapter. There has already been so much written about Henry, Catherine, Anne, Jane, Anne, Katherine, and Katherine and I felt like the 'Who's Who' part could have focused more on those that the general reader might know less about. Unfortunately that would not work so well if that information is lost to us, so the additional focus on the queens might have been a bit necessary.
I was fully ready to give this one a four star review, I liked it. However, the clear bias in favor of Anne Boleyn was a deal-breaker for me and the book lost a star by the end. The author refers to Anne's downfall as a tragedy and says around 74% that Anne was "callously ripped from the life of her three year old daughter." And yet, it is barely mentioned how, even more cruelly Catherine and Mary were separated even in life and once sent away, were never allowed to see one another again. Not even as Catherine lay dying, was Mary allowed to see her mother (Is anyone really surprised how Mary turned out, given the way she and her mother were treated?)
So, I can recommend with some reservation. It is an interesting look at the multiple players at court, their social-climbing and maneuvering to place their family members based on favors from Henry. However, expect much favoring of Anne.