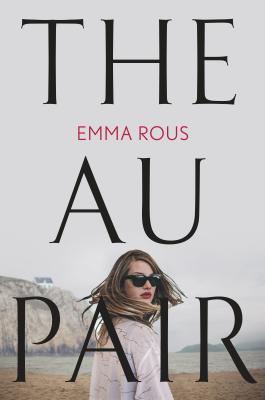 Rating: 4 Stars
I could not put this book down.
It. Was. Brilliant.
This is not to say that there were no predictable parts, but even so, it was a deliciously creepy tale, complete with the perfect setting on the Norfolk coast as Seraphine Mayes works to unravel a family secret that has killed - and could do so again.
Seraphine and Danny are twins who were born at their family's summer estate. Yet the birth turned to tragedy when their mother killed herself just hours later, the nanny disappeared, and things were not what they seemed. It is after the death of their father just a couple decades later that Seraphine discovers a photograph when going through his belongings. The photograph shows only one baby, taken the day the twins were born. So who is the baby pictured, and where is the other one? The family's au pair, Laura, had taken the photo, but left the family's home that very day and never returned. Seraphine sets in motion a chain of events in seeking out the one person still living who might know what happened that day...
Basically, I loved this book and I am not sure what else to say. Truthfully there is not much I can say without giving away little clues or big clues as to what all goes on. I read it in a matter of hours and thought about it long after I closed the book.
What I CAN say, though, is that I enjoyed the writing and the atmosphere created as Seraphine keeps tugging at this little thread, then becomes entirely overwhelmed by the whole situation when all the secrets are revealed piece by piece.
The story alternates viewpoints, going back and forth between Seraphine's perspective in the present day, and Laura's experiences twenty five years earlier. Slowly but surely the picture comes into focus, though there is enough twists to keep you reading even when you've got things mostly figured out.
There is one glaring problem for me, but I can't really say what it is without giving away a hugely important part of the book. But I also want to be able to justify why I gave the book four stars instead of five, when I have said such wonderful things about it. I guess I will just say that it is certainly a coincidence that two things happened on the very same day, the two events within hours of one another. That is *kind of* a tough thing to overlook, unless you remember it is fiction and a good thriller story, nothing more and nothing less.
All in all, this is an absolutely fantastic debut novel and I will make room on my TBR for any other books that Rous writes, because this was addictive and a great way to spend a few hours.
Highly, highly recommended.